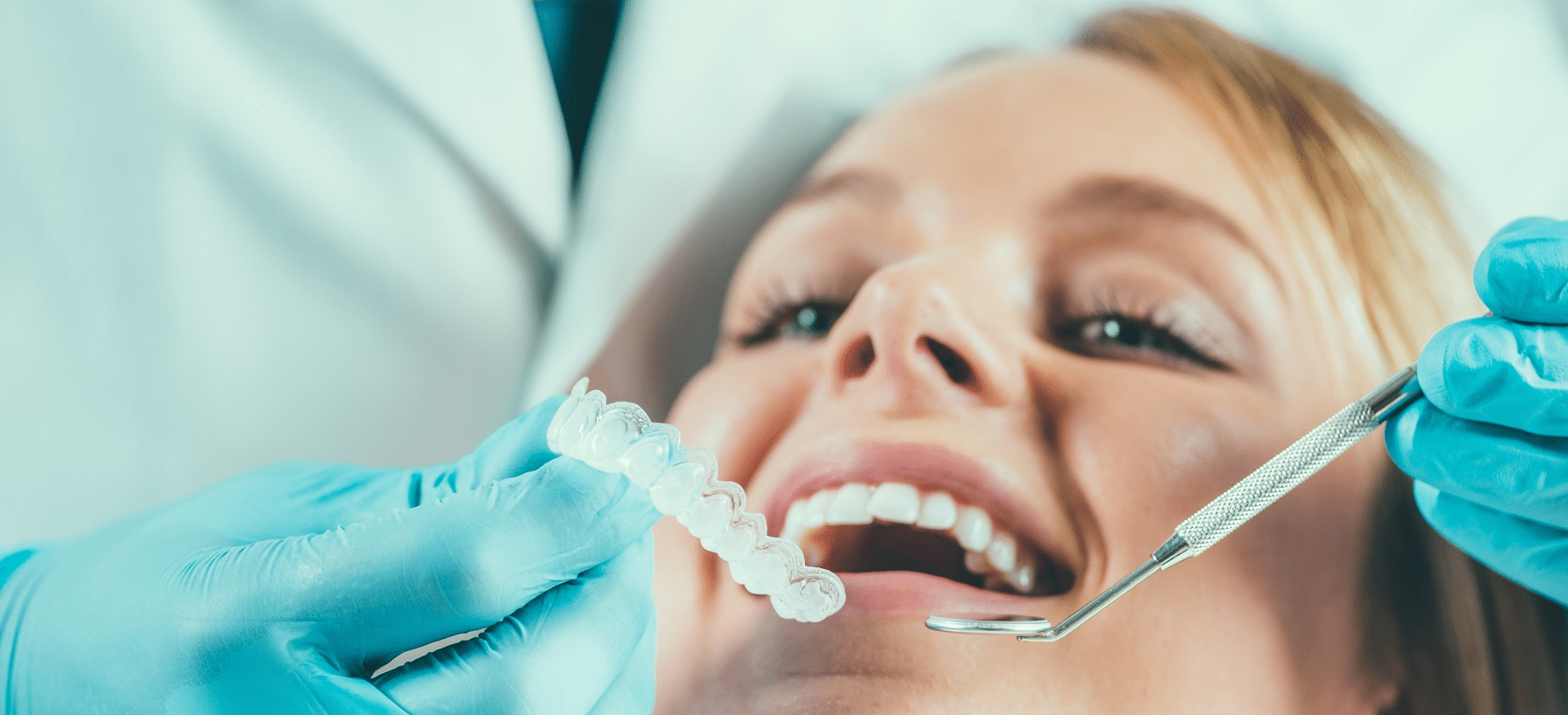 Professional Teeth Whitening in Red Deer – Alberta

Professional teeth whitening is a fast, safe and highly effective way to improve your smile, today.
Our experienced cosmetic dentists in Red Deer have been helping patients to achieve their dream smiles for years, using innovative dental practices to deliver the best possible results.
Modern dental technology and techniques have made teeth whitening a mainstream cosmetic dentistry procedure, and tooth whitening services are one of the key treatments we provide here at Bower Dental Centre.
What Are The Advantages Of Teeth Whitening?
There are many different reasons why patients may choose to explore a professional teeth whitening.
From the purely cosmetic and aesthetic benefits that a whiter smile brings, to the improved oral health and hygiene that comes from a professional level teeth whitening on a regular basis.
Removing the discolouration that naturally accumulates on your teeth from every day food and drinks is only half of the benefits of a professional dental tooth cleaning service.
As well as helping you look great, whiter teeth are free from plaque and tartar and help to foster a healthier smile that will leave your gums happier and your teeth protected.
Whiter teeth and a brighter smile can also help you look and feel at your very best.
Improved self esteem and a major confidence boost are two of the benefits we hear most commonly from our patients following their initial teeth whitening procedure.
If you would like to know more about our teeth whitening services, make an appointment in Red Deer, by calling 403-347-8008 today.
to see how our flexible hours and insurance options can put a smile on your face.