for more than 25 years we've provided
Services to give you the happiest & healthiest smile
When accidents happen or injury strikes, getting fast, reliable emergency dental care in Red Deer is vital. We provide emergency dental appointments to help get you back on track when you need it most.
When it comes to maintaining great oral and dental health, prevention really is better than cure. Since we only get one set of adult teeth in our lifetime, taking proper care of them is vital to ensuring they last.
It is recommended that children go to the dentist by age 1 or within 6 months after their first tooth erupts. Preventing dental problems before they arise is the key to keeping your children's teeth and gums healthy and disease free. 
Modern dental technology has made dental implants easier and more cosmetically pleasing than ever before. Now a common dental procedure, tooth implants are the preferred way to restore gaps in your smile from missing teeth.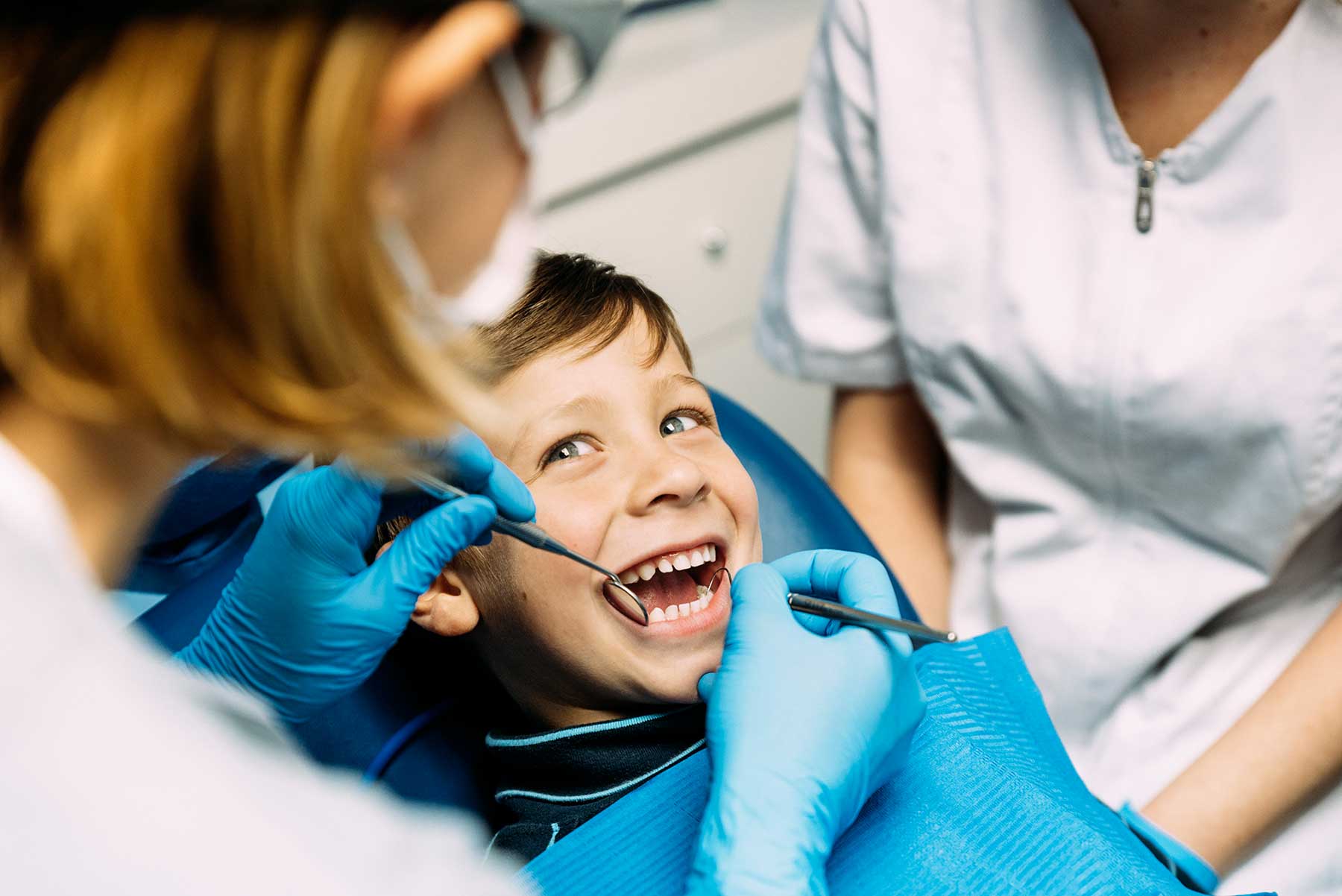 Tooth fillings are one of the most common types of dental procedures, and most of us at some point in our lives will experience getting one. Dental fillings are required when decay causes cavities to form in the outer surfaces of the tooth.
Using the latest dental technologies and procedures, our dentists always look to provide patients with the most natural, seamless dental crowns possible that blend perfectly with your natural smile.
Root canal treatment is the process of removing infected, injured, or dead pulp from your tooth. Your dentist may notice the infection from x-rays, changes in the tooth, or if you are experiencing pain. If left untreated, it can lead to more serious oral health problems.
We are the leading periodontal dentist in Red Deer, AB. Our expert periodontal dentists can help you to find and implement effective gum disease treatments and cures and even help to treat receding gums.
Crooked or crowded teeth can have an affect on the way our teeth look and work. With Orthodontics, you can get treatment that not only improves your smile, but also your health. While you are achieving a confident smile, you are also creating a smile that is easier to clean, and less likely to be susceptible to tooth decay or injury.
Invisalign treatment can be a great solution – for adults, teens, and even children – using clear aligner therapy to improve your smile and bite. Invisalign treatment uses a series of clear aligners that work to correct your orthodontic issues while offering the appearance of wearing no braces.
Bower Dental in Red Deer is pleased to count general dentist Dr. Terry Mah as one of our dentists. In addition to his interest in using orthodontics to help people have better smiles, Dr. Mah is also provides corrective treatments to prevent snoring.
We offer Botox at Bower Dental Centre, administered by Dr. Bapoo.
at bower dental centre, we offer
Flexible hours and a full array of dental services to keep your smile healthy
Bower Dental Centre has established a reputation for patient-focused dental services in Red Deer and throughout the surrounding community. We love helping our patients achieve radiant smiles and restoring confidence to their lives.